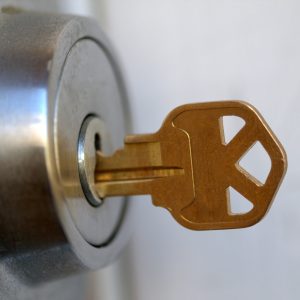 You may think you're having a very bad day when your key breaks off in a lock. However, there are ways to try and get the broken key out of the lock. First and foremost, do not use your key again. The lock won't open, and when you reinsert your key, you will push the broken part of the blade further into the lock. You do want to keep the broken halves of the key so you can give both parts to a locksmith who can cut a new key by using both pieces of your key.
You can make the process of removing your broken key from the lock by applying a lubricant to the keyway. It's best to line up the nozzle of the lubricant so that it is inside the keyway before you spray. Keep a pair of needle-nose pliers handy because once enough of the key is accessible, it should be easy to pull free with pliers.
When you call on the professionals at Arrow Locksmith Co., a leading residential locksmith in Orlando, they will no doubt use a broken key extractor tool. They place this tool inside the keyway along the bitting of the key. The goal is to hook the teeth on the key with the hooks on the extractor. After the key is hooked, it is turned, pulled, and grabbed, and eventually removed from the lock.