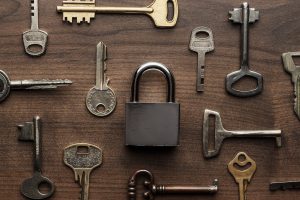 Businesses require a higher level of security than most residences do. Commercial locksmiths are largely known for key cutting and lock repairs as their standard services. It's also true that many professional locksmiths provide businesses with the strongest line of security. Some, but not all, of the commercial services provided by highly-trained, licensed locksmiths include the following:
Master Keying
One single master key is often created to enable access to every lock in a business establishment. A master key eliminates the need to carry a large number of keys. A single master key can be created by an Orlando locksmith to enable access to every lock in your establishment.

Re-keying
Rekeying the cylinders of a lock so that the original keys no longer work is important when employees leave or businesses change hands. Re-keying eliminates the need to buy new locks.

Door Services
Some commercial locksmiths can install, repair, and replace door closers, doorframes, hinges, emergency exits, and handicapped exits for wooden, metal or glass doors.

Cylindrical or Mortise Locks
The typical lock systems are cylindrical or mortise locks. They can be installed on doors and offer varying levels of protection. Most locksmiths can provide high-quality locks of either kind. A mortise lock includes a deadbolt and uses a thumb latch handle usually made of brass. Cylindrical locks do not come with a deadbolt. They are more common in new buildings and operate with a simple system that involves two holes drilled to the door involving the lockset and latch.