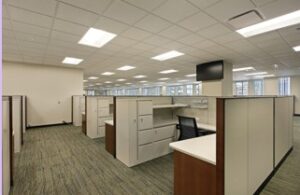 Whenever you have vital or personal files in your care, it's essential to have them as secure as possible. Even if you keep them in a locked office, it is good to add an extra layer of security by storing them in a desk or cabinet equipped with locks.
We provide a full range of locksmith services in Orlando at Arrow Locksmith & Door Company, and we'll use this blog post to discuss locks for filing cabinets and desks.
Desk and cabinet locks come in a range of sizes, and they are available from all the major lock and key manufacturers. This selection allows you to choose the ones that will most readily meet your needs while also fitting unobtrusively into the piece of furniture.
These locks provide a very effective way to protect essential items without purchasing and installing a safe in your office. They deliver an extra layer of security and peace of mind that your papers are indeed locked away when you lock up for the day. A company that provides locksmith services can help you select the locks that will work best and quickly do the installation work for you.
Contact us at Arrow Locksmith & Door Company to learn more about locks for your desks, cabinets, and property.